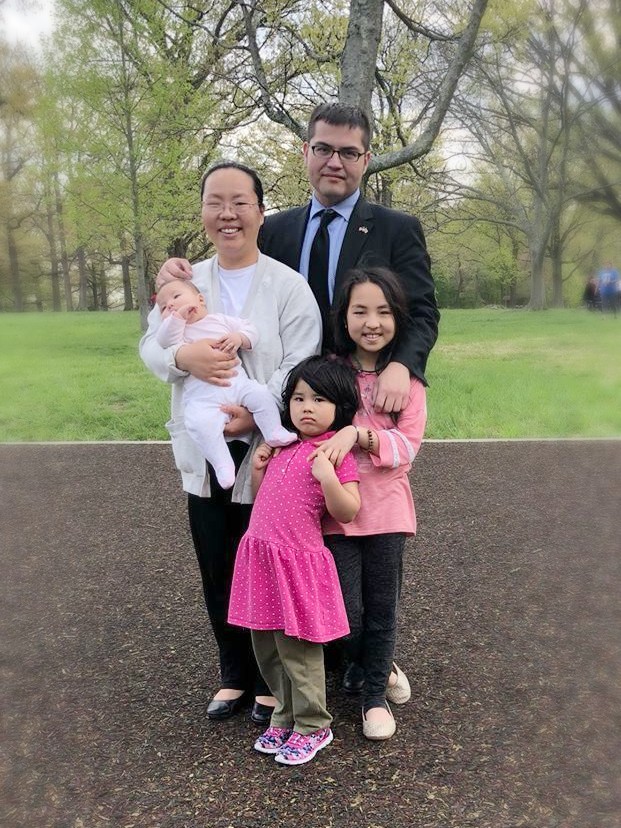 Scholar. Father. Soldier. Advocate. 
Sean is a proud resident of Fort Washington, MD, where he lives iwth his wife and three children. He dutifully serves the community in multiple capacities, to include serving as a Captain in the U.S. Army Reserve and as President of his local Homeowners Association. Professionally, he works as a Managing Consultant for Rockville-based consultancy firm, PW Communications, with the majority of his time dedicated to serving a Federal agency located at Fort Meade.

Sean's background is as extensive as it is diverse. He has over a decade of experience in both the military and in consultancy, separately. He has dedicated himself fully in all manner of work, beginning from his humble beginnings as a security guard to supplement his undergraduate studies and to provide his family with some income. Since those days, he has made a name for himself in both the public and private sectors, leveraging skills in the realms of finance & accountancy, intelligence, cyber security, business development, and policy.  
Education and Training

+ Juris Doctor (Candidate) - University of the District of Columbia
+ Master, Strategic Intelligence - National Intelligence University
+ Master, Business Administration: Proj. Mgmt - Grantham University
+ Master, Public Administration - The Ohio State University
+ B.A. in Political Science - The Ohio State University
+ B.A. in Int'l Studies: Security & Intelligence - The Ohio State University
+ B.A. in Int'l Studies: East Asian Studies - The Ohio State University
+ B.A. in Chinese - The Ohio State University
+ Certified Information Systems Security Professional (CISSP)
+ Certified Ethical Hacker (CEH)
+ Certified Information Systems Auditor (CISA)
+ Army Computer Network Operations Planner Certified
+ Army - Captain's Career Course - Military Intelligence
+ Army - Basic Officer Leaders Course - Military Intelligence
+ Army - Advanced Individual Training - Financial Management

Sean has long held two firm beliefs....
    "Hard work, perseverance, and                                    innovation will provide dividends."

     "True success is only determined by how      you benefit the world around you ."

Personal Beliefs

1) On Trump: I am against the majority of his views and firmly believe that his conduct is not fit for the Office of the President.

2) On Immigration: America is built on the strength of its immigrants. It is abhorrent that our country would persecute those that come to our shores seeking a better life. That is why I am involved with pro-immigration support and services, to include Ayuda and the Capital Area Immigrants' Rights (CAIR) Coalition.

3) On Political Corruption: Corruption has defined our state of Maryland. It is especially egregious because many of those guilty are fellow Democrats. At the root of this is special interest money controlling the elections-- instead of leading our community, our politicians spend all their time currying favor with special interest groups so that they can win. The consequence of this is that we, the community, are constantly lied to, yet we continue to elect the same politicians into office.  I am different. How? I am the only candidate running for House of Delegates that has   rejected all special interest money.  

4) On Religion: I am a Christian, and I use my faith as a moral compass to do the right thing.  However, I believe that religion and governance should and must be divorced from each other, and I do not allow my personal beliefs dictate what I think is in the best interest of our society. 

5) On Guns: I believe that we must continue the fight to increase limits on the acquisition and use of firearms within the state of Maryland, for the safety of all.  I wish to approach this topic openly, and to bring together proponents on both sides of the debate for compromise and understanding. 
As Delegate, Sean will go to work for you. He will serve dutifully, with conviction, and selflessly.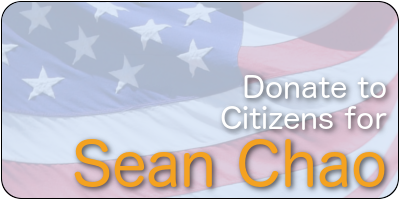 Sean Says:

My entire goal for running for office is not for vanity; it is just to make our community a better place and to hold our incumbents (who now have been in office for over 12 years, accountable). That is why I am the only candidate that will openly say that I am happy if you do your research on all candidates running for office and after doing so believe that I am not one of the top three.  
When you get CHAO, you get CHANGE. Real Change.